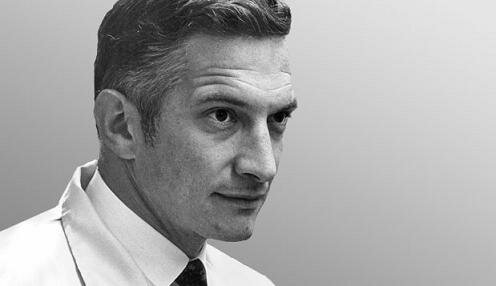 Robert Norton Noyce (December 12, 1927 – June 3, 1990) was a visionary person over the years who co-founded "Fairchild Semiconductor Corp." in 1957 and "Intel Corp." in 1968 along with Gordon E. Moore.
Robert Noyce also invented the integrated circuit or to say microchip, with Jack Kilby. This invention paved the way for the revolution in personal computers.
Noyce was born in Burlington, Iowa. After completing his Bachelors from Grinnell College in 1949 he went on to complete his Ph.D. from Massachusetts Institute of Technology in physics.
Due to his management style and born-to-inspire ability made him a mentor for many people of the industry. He is also credited for giving Silicon Valley what is today.
Robert Noyce married Elizabeth Bottomley in 1953 and had four children before they were divorced in 1974. The same year he married to Ann Schmeltz Bowers.
He received Franklin Institute's Stuart Ballantine Medal in 1966, the IEEE Medal of Honor in 1978. The US president, Ronal Reagan, awarded him with National Medal of Technology in 1987. Two years later in a ceremony sponsored by National Academy of Engineering, George W. Bush awarded Mr. Noyce.
His legacy still exists with sound grounds on his 84th birthday.